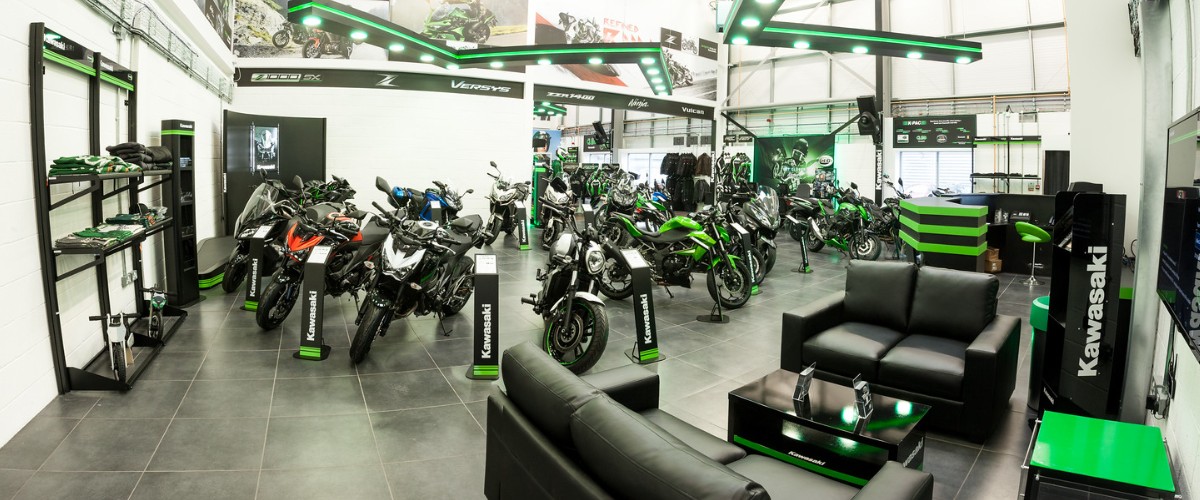 Our aim is simple, we endeavour to offer you the best customer service and experience. Operating from Greenham Common Business Park near Newbury, our large modern facility is stocked with all the latest models from Kawasaki and quality used 'Kawasaki Select' machines from the Factory Approved Used Programme. You will also find many pre-owned motorcycles from other leading manufacturers.
We carry an extensive Clothing, Accessories and Merchandise range from Kawasaki and other leading apparel brands to suit your needs and ride. Our factory trained Technicians will service and repair your bike whatever the make and MOTS and replacement tyres are available on site. Please ask us about our service collect and deliver facility.
Stop by if your in the area and join us for a coffee and a chat, we'd love to meet you. If your new to bikes and want to find out more about training, come and talk to us about Kawasaki Rider Training Services.
We look forward to seeing you soon.